Would you like to be in for a chance to win £100 worth of A1 Lawn products ???
(weed killers not included)
All you have to do is head over to our FaceBook or Instagram account by clinking the link below next to the contact us section to find out more.
Ends Midnight tonight.
Good luck!
Sign Up to receive the latest news and offers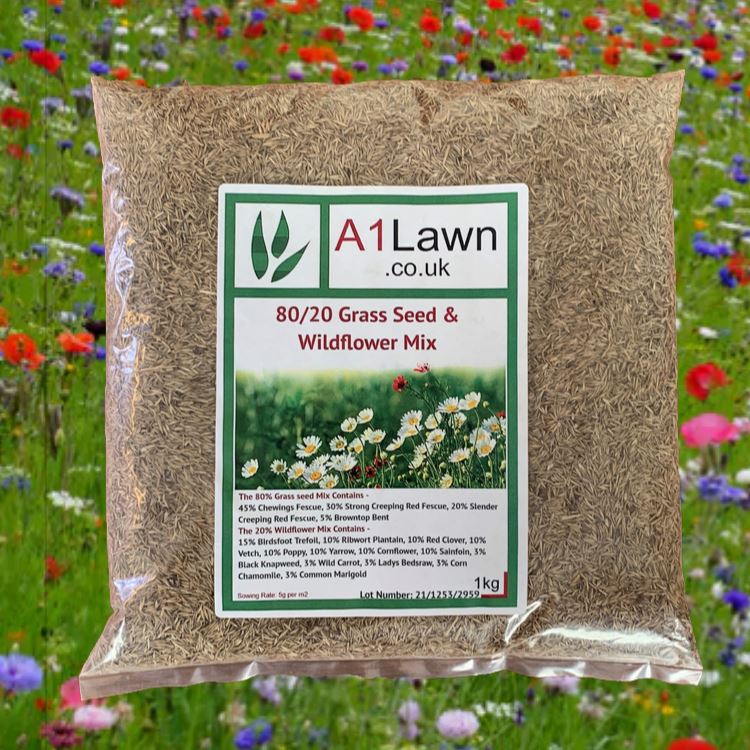 A1Lawn 80/20 Grass Seed & Wildflower Mix - 1kg
£65.99
---
This mix contains a stunning variety of British cornfield annuals and longer-lasting perennials. The grass species in this mix are jointly matched to their wildflower counterparts to create a luxurious meadow as it would be naturally in uncultivated land. The grass in this mix will germinate first after sown, creating a nursery for the Pollinators to thrive in.
Sowing Rate (new area): 5g/m2
Approx. Coverage: 200m2
Out of stock
Complete this form to be emailed when this item is back in stock
---
Wildflower Mix:
15% Birdsfoot Trefoil
10% Ribwort Plantain
10% Red Flowering Clover
10% Vetch
10% Poppy
10% Yarrow
10% Corn Flower
10% Sainfoin
3% Black Knapweed
3%Wild Carrot
3% Ladys Bedstraw
3% Corn Chamomile
3% Common Marigold
Grass Mix:
45% Chewings Fescue
30% Strong Creeping Red Fescue
20% Slender Creeping Red Fescue
5% Browntop Bent